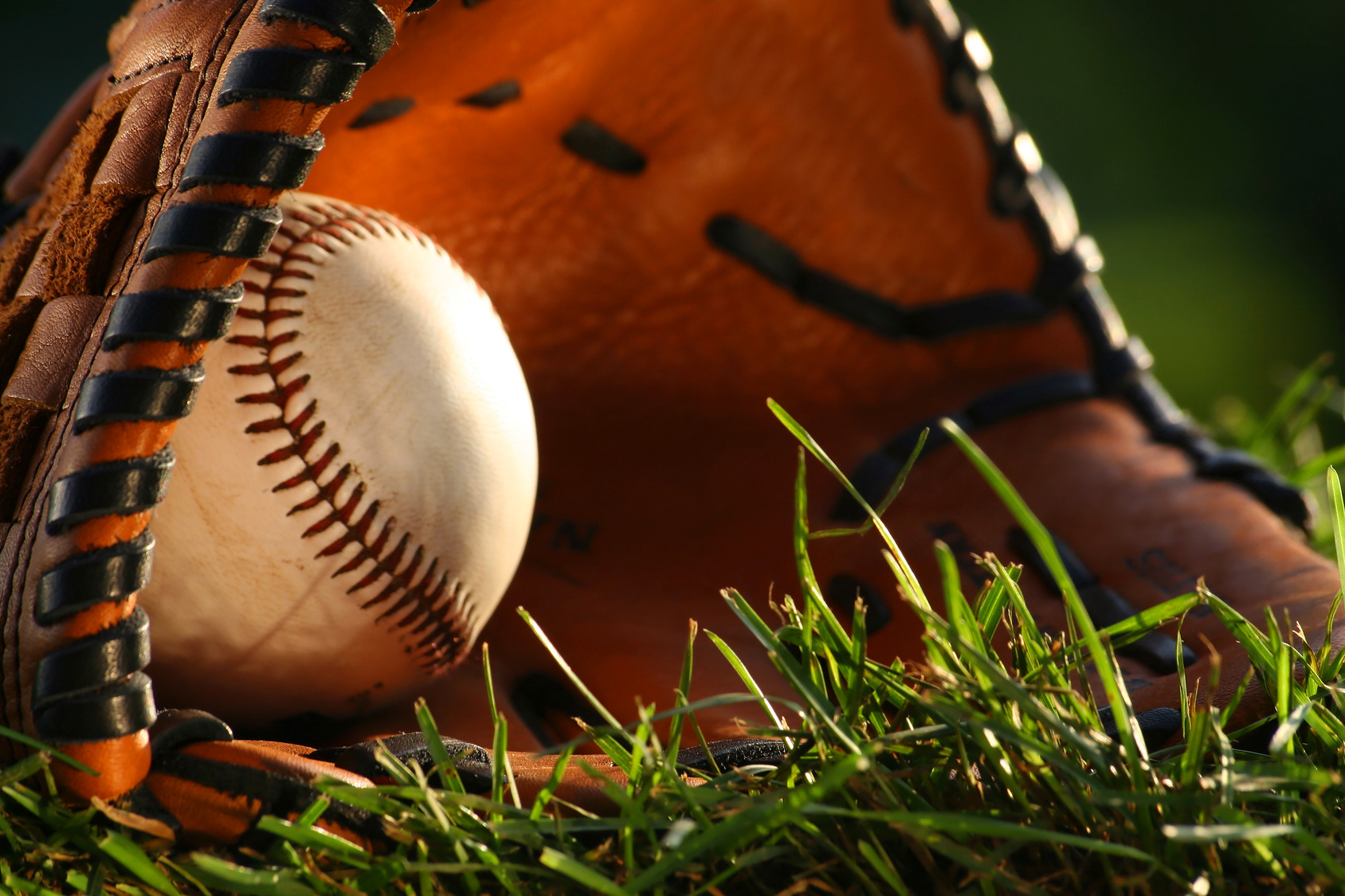 I've been playing fantasy baseball since I was 13. I've done fairly well over the years in fantasy sports and wanted to dip my toes into this year's NFBC Online Championship league. The format is a 12-team league, 5x5 roto, and I'm facing against 1000 other teams for a very nice grand prize. There are also league prizes for first and second place.
Do I expect to win? Nope. Some of these players do this for a living. They eat and breathe stats, numbers, and more stats and numbers. I've adapted more of this type of style over the years, but I still just go with some deep bank of baseball knowledge that's stowed somewhere in my head.
I had the third pick in the draft. I had two initial strategies and it was vital to pick one or the other. The first was to go big-time power with my first three picks. Power's become so scarce in baseball that it's very important to get a leg up. Plus, pitching is extremely deep.
The other strategy thought was to ying when others yanged. I thought about going two pitchers in the first three rounds and really locking up ERA/WHIP. Plus, this draft was after the Australian baseball series, and we've seen Clayton Kershaw get a win and allow just one run. Those stats do count, so it was very tempting to get an early guarantee.
In the end though, I went hitting. Before the draft, I looked at how last year's champ did as well as the leader in each category. Last year's winner had the following
Runs: 1075
HRs: 282
RBIs: 1047
SBs: 207
Average: .272
Wins: 111
Ks: 1539
ERA: 2.75
WHIP: 1.07
Saves: 111
I decided to go with strategy one and hope to find some sleepers in my pitching staff. Here's my round-by-round picks and thoughts.
Round 1 (3): Paul Goldschmidt was the guy I wanted and unless Mike Trout/Miguel Cabrera was sitting there, I knew I was getting him. I'd rather pick the guy who dominates certain categories than someone like Andrew McCutchen who does a good amount of everything.
Round 2 (22): I was hoping Troy Tulowitzki or Joey Votto would sneak down to my spot (Votto's had a rough spring), but it wasn't happening. I could've gone pitching with Yu Darvish, but again, I felt power was so necessary. I went with Giancarlo Stanton. I feel like this is the year he puts it all together and goes .270/37/110. And besides, there wasn't much else I loved here (Carlos Gomez might regress. Dustin Pedroia is ridiculously over drafted every year.)
Round 3 (27): Darvish was still sitting there, but so was Jose Bautista and I couldn't resist. He's been hurt the last two years, but getting hit by a pitch and breaking your wrist doesn't make you injury prone. I'm a big believer in 1st half/2nd half splits, and people forget that in his first 74 games in 2014, he hit 19 HRs and knocked in 50 RBIs. The average has dipped over the years, but if he can hit 35 to 40 HRs, I'll have anywhere from 105 to 110 HRs with my first three picks. Not too shabby
Round 4 (46): This was the round I was hoping a great SP fell, and no one did. Five of the first nine picks were pitchers. I settled on David Price. He had a down year but still posted a 3.33 ERA and 1.10 WHIP. If he can go in between his 2013 ERA and 2012 ERA (2.56), I'm getting strong value. The key will be how I can surround Price.
Round 5: (51): I probably should've gone pitching here, but I didn't really love Zack Greinke/James Shields/ Jordan Zimmermann in this round. I probably should've gone with a safe hitter (Adrian Gonzalez) but sitting there was Billy Hamilton. Oh the controversy with Hamilton. The believers have him pegged as a third-round pick. The naysayers think he's going to be dropped by June. To me, I'm trying to win. And the potential of anywhere from 60 to 80 stolen bases is too good to pass up here. There is no one else in this area who can put up such elite SB numbers. If he bats .250, so be it. But I want to win and Hamilton meeting his potential will get me one-step closer to winning.
Round 6 (70): Yeah, I definitely need to focus on pitching. Jordan Zimmermann was someone I was eyeing in the 5th, so I was happy to take him here. I did want Matt Holliday/Starling Marte/Jose Altuve, but all were taken. I'm fine with Zimmermann, who hasn't posted an ERA above 3.25 since 2011.
Round 7 (75): There was another run of pitching and I was right in the middle of it. I saw Anibal Sanchez as elite in strikeouts and strong potential in wins and ERA. I was pretty pleased to take him here. He's not putting up a 2.57 ERA again. But 3.00 with 200+ strikeouts? I'm definitely good with that.
Round 8 (94): I really liked some of the players picked before me. Ryan Zimmerman took a plunge to the middle of this round, and I was hoping Everth Cabrera and Masahiro Tanaka would be available. After all were taken, I wanted to go back to power with some average. David Ortiz fills both. I think he regresses a little bit (.290/27/95) but he's perennial picked two rounds later than his production. Yeah, he clogs up by utility spot, but I'm playing Ortiz anyway, so who cares where he slots in?
Round 9 (99): This is the point where you start taking best player available. I had my eye on Desmond Jennings, but the average worried me. Should I go closer with Koji Uehara? Eh, I like to wait on closers. So I plucked Homer Bailey to give me a really solid No. 4 SP. Bailey's improved every season since 2008 and turns 28 this year. And those splits I like looking at? His second-half ERA was 3.02.
Round 10 (118): Closers are starting to fly off the board and I wanted at least one somewhat safe closer. I thought this was a round to finally cave in, so I went Addison Reed. Reed's been shaky, but he still saved 40 games last year and posted 72 Ks in 71 innings. Sometimes you have to close your eyes and hope for the best.
Round 11 (123): Despite having Billy Hamilton, I'm still small on steals and we're starting to run low on available SG guys. A player I really like this year is Leonys Martin. With the Rangers lineup a bit of a mess due to injuries, I think Martin is the biggest beneficiary. All he needs to do is equal his 36 SBs from last year and I'll be happy.
Round 12 (142): A lot of pitchers were going, meaning some bats were falling. Jayson Werth was sitting at the top of the draft board for about two rounds. I figured it was time to jump on. Werth's going to help every category. What's even more fun is comparing these two stat lines: Player A had 27 HRs/70 RBIs/8 SBs/.263 average in 2013. Player B went 25 HRs/82 RBIs/10 SBs/.318 average. Player A is Justin Upton who went in Round 3. Player B is Werth.
Round 13 (147): I was smack in the middle of another pitcher run, with 15 straight pitchers going. I knew if I didn't take another closer now, I'd be stuck with some huge question marks. I took the bait and went with Jason Grilli. Grilli was fine last year when he wasn't hurt, saving 33 games with a 2.70 ERA. People worry about Mark Melancon taking the job, but as long as Grilli performs, it's his to lose. But yeah, I'm a little worried about my closers to say the least.
Round 14 (166): I hadn't drafted an infielder outside of Goldschmidt, and with the need for 2B/SS/3B plus a corner and middle, I had to start filling some spots. Chase Utley was definitely a need pick. Utley's best days are behind him, but he can still hold value. I'm not expecting 150+ games, but if I can get similar production to last year (.284/18/69), I'll take it and move on.
Round 15 (171): Before the draft, Clay Buchholz was a player I bolded, circled, and put an arrow. I just feel that he will finally put it all together and break out. And for a 5th SP, I could do far, far worse. If he gets hurt, then fine, he's my 5th SP. If he excels, that is quite a nice back of the rotation SP to have.
Round 16 (190): What's unique about NFBC leagues is starting two catchers. And with zero and being the middle of the draft, it might be time to go in that direction. Miguel Montero was the last of what I consider the solid upside catchers. Montero took a big dip last year, from hitting around .280 to .230 and cutting his RBI total in half. This is where data does help. He was a bit unlucky last year (His BABIP was 30 to 40 points lower than what he typically averages.) But on the same token, his power also dipped. I'm a big believer that catchers are similar to running backs in that when they fall, they fall hard. So I worry about that with Montero. But he's still 30, so I think he's got a good season or two left in the tank.
Round 17 (195): Yep, still need a shortstop. Yep, still need some SBs. And after two shortstops I eyed (Asdrubal Cabrera and Erick Aybar) were picked, I knew I had to take one. Brad Miller is another player I had circled before the draft. He had a pretty solid half season (8 HRs/36 RBIs/5 SBs) and I think he can be a strong contributor. The big worry is being beaten out by Nick Franklin, but if Miller can avoid that, I see a fine season from him.
Round 18 (214): I was fully set on picking a third baseman here. I wanted to wait on 3B the whole draft for either Will Middlebrooks or Mike Moustakas. Well, as fantasy goes, both were taken right before me. Talk about heartbreak. I really believe Middlebrooks breaks out this year. Last year, he went 17 HRs/49 RBIs in just 94 games. With him off the board, I decided to wait a few rounds for Todd Frazier. In the meantime, I filled out my rotation with Chris Tillman. After a rough start to his career, his last two seasons have been really strong. All the sudden, my pitching is looking really nice from top to bottom.
Round 19 (219): I really should've taken Frazier here (he wound up being taken a pick later), but Andrelton Simmons kept dropping. He had a pretty quiet 17 HRs and six steals. He ran a lot more in the minors, so maybe 10 to 15 SBs is obtainable. And I'm crossing my fingers he continues his power break out and reached 20 HRs.
Round 20 (238): We're getting to the round of former greats. C.C. Sabathia (who I was planning to take a shot on), Tim Lincecum, Corey Hart, and Torii Hunter were all picked. I figured I'd follow along with Ryan Howard, who has really fallen hard since his prime years. Would anyone be shocked though if he put up a 30/100 line this year?
Round 21 (243): Still need a third baseman, so naturally, I go with starting pitcher again. I absolutely could not pass on Hiroki Kuroda, another guy who drops each year. He's a perfect spot starter when the Yankees have a week of playing an Oakland and Seattle.
Round 22 (262): I've always liked Russell Martin. The average is ugly, but 15 to 20 HRs and 6 to 10 SBs holds value. Martin battled a shoulder injury all last season and should be much healthier this year. I just need a .245 average, nothing more. All the other numbers should be there.
Round 23 (267): I needed a third closer, and unfortunately, everyone was officially gone. I took a chance on Sergio Santos. Casey Janssen is having early injury problems. If he's fine, I wasted a late pick. But if not, Santos has the tools to close. This was nothing more than a lotto ticket.
Round 24 (286): Finally, a third baseman! David Freese is a guy no one is talking about. He's two season's removed from a 20 HR year and previously had three seasons of .290+. He'll be in a relatively strong (and healthy) Angels' lineup. Freese feels to me like a guy we look up at the end of the year and go "Wow, Freese was pretty solid!"
Round 25 (291): Another lotto ticket round. Can Kendrys Morales sign somewhere?
Round 26 (310): Tim Hudson is Hiroki Kuroda-lite. Thinking back, I should've gone a bit more upside. But Hudson helps ERA and WHIP in two-start weeks.
Round 27 (315): There's really not much SBs to speak of, which was my biggest need. I wanted to go depth, and Daniel Nava provides that. I'll probably end up dropping him though.
Round 28 (334): Matt Lindstrom is another possible closer. White Sox haven't named anyone, so you never know.
Round 29 (337): Mike Olt has a 50% chance of winning the third base job for the Cubs. He has the talent to hit, just hasn't put it together.
Round 30 (356): Scott Feldman had a solid year in 2013. I'll probably drop him though, but I will take the low WHIP.
Overall, the power and RBIs are there. I think the pitching will be good, although in NFBC, it takes 1500 strikeouts to be atop the leaderboard, so there's going to have to be some mixing and matching. I need to find stolen bases though, as outside of Hamilton and Martin, there isn't much. I also need to get a bit lucky with batting average. But as with everyone, I like my team, so we'll see what happens.